We are currently representing 8 sports associations
based in ­7 different countries : France, Belgium, Italia, Sweden, the Netherlands, Ireland, Finland.

COSMOS
CoSMoS was created in 1997 and is the French sport employers' organisation. It represents the sport sector in its diversity of stakeholders with associations and federations, professional sport, commercial sport leisures and sport event organisers. CoSMoS supports and trains its members in their daily difficulties as employers, defend their interests to the public authorities and negotiates labour law in the sport sector in France. It is one of the founding members of the EASE.

The Arbetsgivaralliansen
is an independent confederation of Swedish employers such as sporting and educational associations. They contribute with the competence of professional employers, in all matters concerning the relationship between employer and employee, for example in labor law, work environment, leadership and wage formation. They work as specialist labor law knowledge as well as with unique competence and knowledge of the non-profit sector's conditions. In EASE, Arbetsgivaralliansen is represented by Johnatan Kibebe (General secretary) ;
Urheilutyönantajat ry
The Sports Employers' Association monitors the common interests of sports and sports employers and increases the employer skills of its members. The most important part of the activities of the Sports Employers 'Association is to gather the views of sports organizations for collective bargaining and to support Paltaa (Service Sector Employers' Association) in the negotiations. In addition, sports employers provide low-cost training, for example on the conclusion of employment contracts, working hours and collective agreements. In EASE, Urheilutyönantajat ry is represented by Petri Heikkinen (Treasurer)

WOS (The Werkgeversorganisatie in de sport)
WOS promotes good employership and take that very seriously. Therefore they negotiate together with the trade unions FNV Sport and Movement, CNV Professionals and The Union for the collective labour agreement in sport (CAO Sport). In recent years, they improved working conditions for employees working in sport in The Netherlands and they strive to improve these conditions even more!

Confederazione dello sport
is the Italian association which represents the interests of professional sport, not-for-profit sport and active leisure sport activities. The collective agreement the Confederazione dello Sport negotiate in the name of sport employers affects 40,000 sports workers. It is currently the only national collective agreement for sports operators, with a supplementary health care fund and a supplementary pension fund. The Confederation is a member of the EBISPORT Bilateral formed with workers union, with its observatory on the application of the employment contract. The Confederation has signed conventions for services to its members and represents them before national and territorial public authorities. It currently has around 5,000 affiliates throughout the country. It is represented by Luca Stevanato.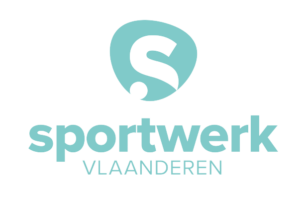 Sportwerk Vlaanderen
Sportwerk is a responsive network organization, the reference and pioneer in professionalising the sports sector and in employment in sport. They have more than 30 years of experience in these fields and operate in the Flemish part of Belgium. They are the connection between people working in the sports sector, customers, partners and the society. A network organization, agile and continuously moving through innovation and following up on social needs. Sportwerk wants to legally employ high-quality, qualified and/or competent employees in the sports sector, advise the sports sector and help them on their way to (effective) employment. In addition to sports technical tasks, Sportwerk also focuses on organization-, advice- and support functions within the sports sector.
Sport and Citizenship
Sport and Citizenship is a Think tank created in Brussels in September 2007, a few weeks after the adoption of the European Commission's White Paper on sport. Today, it is the only Think tank in Europe, whose social objective is the analysis of sporting politics and the study of sport's societal impact. Independent and apolitical, Sport and Citizenship has ten years of expertise and benefits from a recognition by public authorities and stakeholders of European sport. It is therefore regularly consulted by international and European institutions, the Member States, the sports movement and civil society which recognise it as a privileged interlocutor in this field.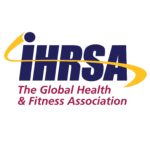 IHRSA (International Health and Racquet Association)
IHRSA is a network that wishes to grow, protect, and promote the health and fitness industry. It gathers international sport organisations like health and fitness clubs, gyms, studios, sports and aquatic facilities, and industry partners. IHRSA acts to ensure access to physical activity all accross the world. It advocates for a universally inclusive fitness industry and partners with numerous organisations to help more people get active, such as the World Health Organization (WHO). IHRSA is an international network of industries and associations, setting events and scientific investigations, and is a central actor in the European fitness industry.
EASE has also developed a strong relationship with some relevant partners:
EU athletes is a federation of independent athletes associations from all over Europe with member associations from 15 European countries representing over 25,000 professional athletes.